Poseidon's New Year's Eve Gala
at
Plant Riverside District
Salzburg Ballroom

December 31st, 2021
7:30pm-1:00am



Plant Riverside District, known as Savannah's Entertainment District, will host the city's most opulent New Year's Eve celebration, featuring a four-course gourmet dinner curated by Plant Riverside District Executive Chef Kyle Lipetzky with special Veuve Clicquot collection pairings. Guests can enjoy rare selections from the Veuve Clicquot collection, including a Veuve Clicquot La Grande Dame Champagne toast at midnight.
Menu highlights include Hawaiian Yellow Fin Tuna with King Crab and Ossetra Caviar, Jurgielewicz Farms Duck with Okinawan sweet potato and Allen Brothers Dry Aged Beef Tenderloin with caramelized leeks and trumpet mushrooms. Guests will also enjoy a lavish welcome reception, open bar with ultra-premium liquor selections, exquisite passed hors d'oeuvres and stations, acclaimed live music, a private terrace for fireworks viewing, party favors and more.
Named after the Greek god of the sea, Poseidon's New Year's Eve Gala offers the ultimate NYE experience at Plant Riverside District.
A portion of the proceeds from this event will benefit The Treutlen House and New Ebenezer Retreat Center in Rincon, Ga. Valet parking is included for attendees.

Tickets to the gala also include one-night accommodations at the JW Marriott Savannah Plant Riverside District, which can be used through March, 2022. Make your New Year's Eve reservations now—you won't want to miss this luxurious night of celebration!

The fantastic Entertainment lineup for the evening will include:


Classical World renowned Pianist
Alexander Peskanov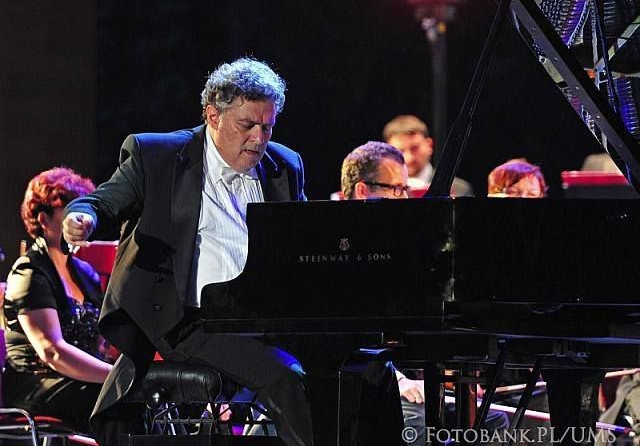 Alexander Peskanov, concert pianist, composer and master teacher, emigrated to the United States in 1973. A graduate of the Juilliard School, Peskanov made his orchestral debut under the baton of Mstislav Rostropovich, and has since traveled the world performing, and spreading the great traditions of the Russian Piano School. The author's series of six books, "The Russian Technical Regimen for the Piano" and video series "In Search of Sound" share all the secrets of Russian piano technique including weight-produced sound, flying finger technique, and a wide range of exercises, practiced by Rachmaninov, Prokofiev and other piano giants of the Russian School.


Daniel LeClaire

and

the Little BIG Band!


Daniel is a Jazz/Pop/Soul Singer Songwriter currently residing in Los Angeles. After opening The Book of Mormon First National Tour with over 1,200 performances. He recorded his first Pop album "high" in LA and since then he has sung with Betty White for her 90th birthday special televised on NBC, performed at the Hollywood Bowl, and most recently sold out Birdland Jazz Club with his concert "Jazz. Soul. Original." Daniel has shared the stage with world renowned performers such as Mary Tyler Moore, Nick Jonas, John Stamos, All American Rejects, Amy Poehler, Carol Burnett, Wayne Newton and many more. He has performed around the world at venues like the Kennedy Center, Fabulous Fox Theaters and Place Des Arts. Daniel's concerts are high energy and low maintenance. they are freeing, fun and all about feeling good! Daniel is now touring his brand new Jazz Standard album "21st Century Standard" internationally at Jazz clubs, amphitheaters, performing arts centers, music festivals, along with orchestras, symphonies, and his big band.
Daniel's concerts are meant to move you and will always leave you wanting more!

Price: $750 per person

**Cancellations made before December 29th, 2021 will receive a 100% refund. We will not be accepting refunds after this date.

Must be 21 and Older to attend this event.